Small Head Drivers: Do You Need One?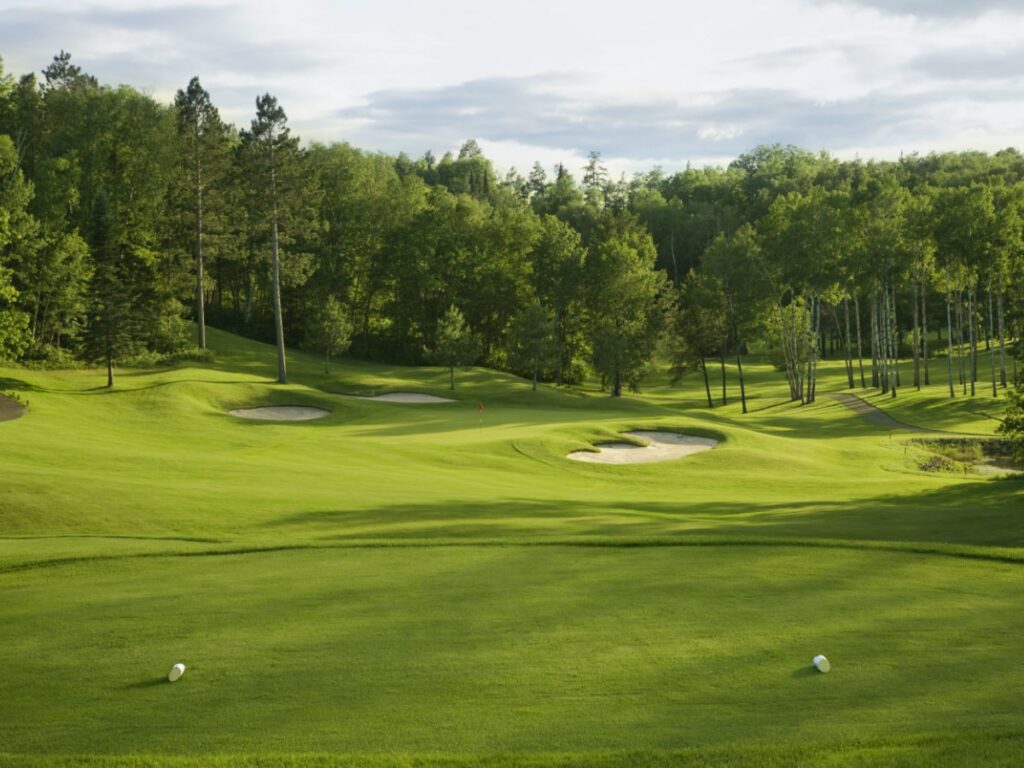 There is one club that most everyday players struggle with more than others… the driver. 
But if you want to get better and play your best golf ever, you need to make driver your best friend. Otherwise, you're just making golf harder on yourself. 
The clubhead you choose has a big impact on your ability to hit it long, straight, and trust it on every tee box. Lately, more and more golfers are talking about small head drivers (sometimes known as mini drivers). For some golfers, they can help tons but for others, they're only going to make hitting drivers more difficult. 
Keep reading to learn the benefits of small drivers, how they compare with mini drivers, and the best clubs to clubs for 2023. 
Small Head Drivers
Before getting into the best small head golf drivers and mini drivers, it's important to understand the difference between them vs. normal drivers. The USGA currently allows drivers to be up to 460cc. Anything larger than that and it's deemed not eligible for competition. 
Before each driver is released to the public, it goes through rigorous testing to ensure it's legal for competition. Once approved by the USGA, pros can use it in competition, then it's marketed and sold to the everyday golfer. 
Clubhead sizes have increased greatly in the past two decades (more than 100cc). Previous generations of players used clubs that are a fraction of the size of modern day equipment which made mishits challenging for the everyday golfer.
Now, clubs are larger and more forgiving than ever before. Most modern drivers are 460cc while some are smaller between 430-450cc. But there are a few drivers even smaller than that known as mini drivers. 
Let's break down each type to give you the best options to complete your golf bag setup.
Small Drivers
You might wonder why would someone not want a full 460cc head? Doesn't that make golf harder?
With a smaller head it's easier to shape shots in either direction and gain more control. Golfers who use these clubs might give up a few yards of distance but they generally have plenty of clubhead speed naturally, so it's not a big deal. These clubs are geared toward more consistent players with high swing speeds. 
Unless you're a single digit handicap with 100+ mph swing speed, you probably don't need a small driver. These small drivers (typically the Tour models) have smaller sweet spots and punish mishits more than a full sized driver. But if you are the type of player who can benefit from one, here are the best options for 2023.
Callaway Paradym Triple Diamond
8° Loft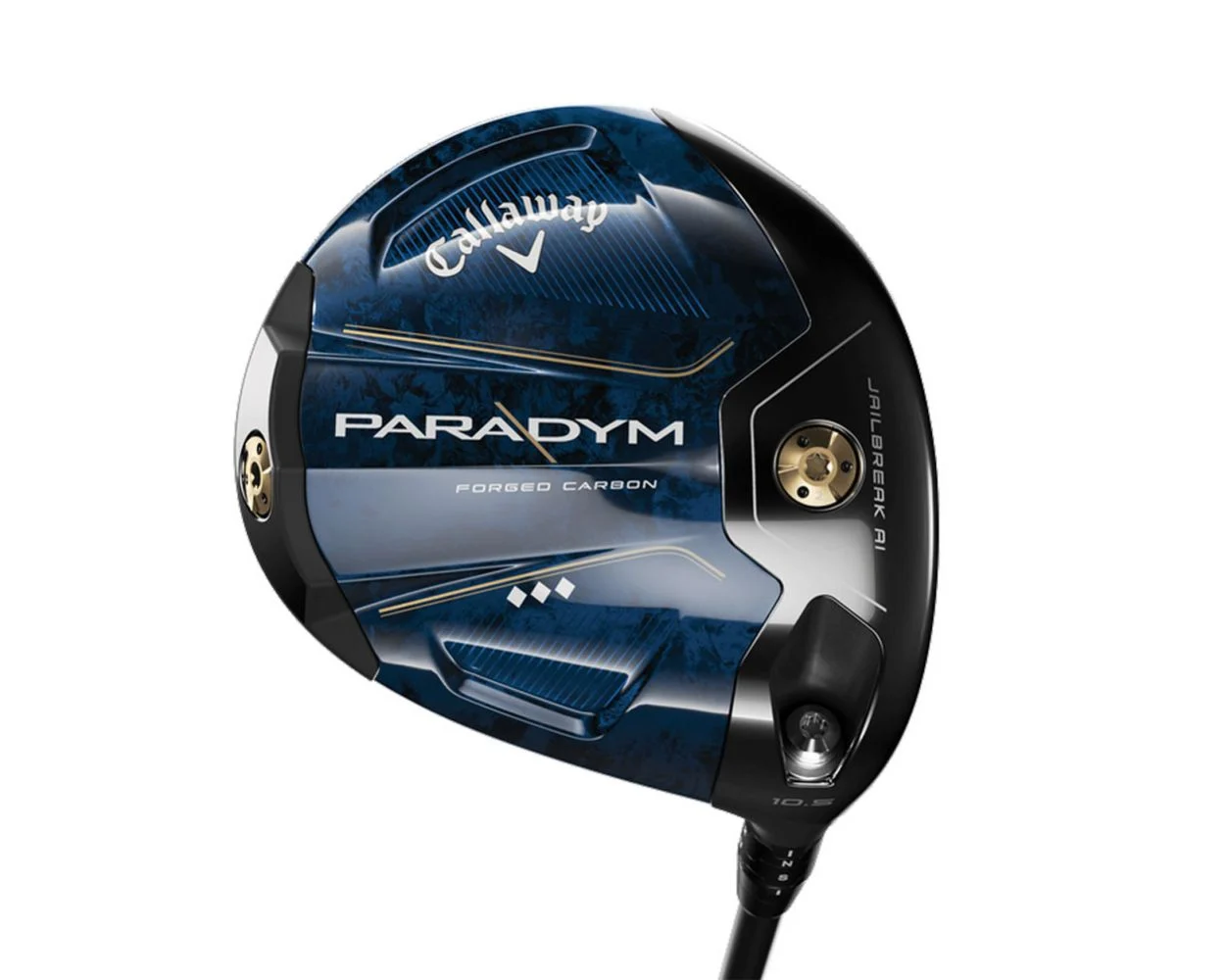 Callaway Paradym Triple Diamond
360° Carbon Chassis promotes unprecedented weight redistribution for maximized distance
Callaway's new A.I. designed Jailbreak system provides stability in both the horizontal and torsional direction
An all-new A.I. face optimization enhances speed, launch and spin, and now downrange dispersion
The newest drivers from Callaway are already a hit and offer three models; Paradym, Paradym X, and Pardaym triple diamond. The triple diamond model is 450cc and designed for more advanced golfers who want maximum workability. This club has a neutral flight bias so players can shape shots in either direction. 
Plus, they're available in four shaft options and three lofts to choose from. Paired with the adjustable hosel, you can customize this club perfectly to your unique swing.
Or, if you want to save money and still buy a smaller head Callaway driver, opt for the 2022 Rogue ST Triple Diamond. It's a very similar driver and slightly cheaper than the newer Paradym models. 
Titleist TSR4  
While Titleist has the number one ball in golf, they also make some great equipment too. Their drivers have always been gorgeous looking golf clubs and plenty of options to fit any type of player. The Titleist TSR4 is their "small driver" with a 430cc "player preferred" clubhead. 
This golf club is made for elite golfers who want to minimize spin as much as possible. Thanks to improved aerodynamics and new face, it's the lowest spinning driver they've made. 
To customize the club to your swing speed it also had adjustable spin control with front and weighting options. The forward setting allows more spin while the back setting makes it play more like the TS3 (which is another great driver). 
This small driver is available in three loft settings (8, 9, 10), and four stock shaft options. Not to mention four aftermarket shafts as well. 
Additionally, if you're looking to save money but want a small head Titleist driver opt for the TSi4. The previous model is a great club as well and can get it at a fraction of the price. 
Ping G430 LST 
Ping is another top name in the golf world and has a ton of drivers for beginners to the best Tour players. The G430 LST is their "player's model" as it's a low spin driver and 440cc. 
Despite the smaller head size, it's still plenty forgiving as well. According to Ping, "Exclusive to the LST is Carbonfly Wrap, an ultra-lightweight composite crown that wraps into the heel and toe sections of the skirt. Weight savings are reallocated to lower the CG and increase ball speed and MOI."
Not to mention you can shift the CG with a 22-gram back weight to help favor a draw, fade, or neutral ball flight. Plus it has an adjustable hosel with an aerodynamic sleeve to fully customize the club to your swing. You can also choose from three Ping-engineered shafts and two upgraded options as well. 
Related: Longest Drivers to Help You Gain Distance 
Mini Drivers 
Another type of driver is known as a mini driver. These are substantially smaller than the drivers mentioned above but still much bigger than your average 3 wood. 
TaylorMade Mini Blackout Driver 
The most well known "mini driver" on the market is the latest from TaylorMade. While they don't offer a smaller driver in their new Stealth 2 line, the mini driver is a great alternative. It's more like a 2W due to the size of the club (300cc) and offered in 11.5 or 13.5 degrees. 
According to TaylorMade, "The compact 300 Mini Blackout Driver relies on advanced multi-material construction to deliver the optimal blend of low-CG performance and high MOI forgiveness. Resulting in a truly unique design that's powerful off the tee and playable off-the-deck." 
That's right, this club is meant to be hit off the deck as well! 
Most players would never dare try to hit a driver off the turf as it's one of the hardest shots in golf. But this club is nearly 160cc smaller than a normal driver and built to hit off a tee or from the fairway (we don't suggest using it from the rough). 
This driver is also shorter than a normal driver by about two inches (43.75 vs. 45.50). This makes it easier to control and hit straighter. 
So if you're the type of golfer who fears driver and hits three wood instead, this is a great club. Not only can it help you hit more fairways off the tee, you can use it on your second shots too. 
Top Questions 
Have more questions about small drivers? Read the most common questions and answers below.
What Is The Smallest Driver Head?
Most golf club manufacturers offer a smaller head (typically 430-450cc) that are designed for better golfers. The smaller heads make the clubs less forgiving but easier to shape shots in either direction and alter trajectory.  
Are Smaller Golf Drivers Adjustable?

Yes, most drivers and fairway woods are adjustable with the hosel and some have adjustable weight features too. 
What are the lightest drivers?
Lighter drivers don't necessarily mean smaller drivers. Lighter club heads are geared more toward higher handicap players with slower swing speeds. The lighter heads make it easier to swing faster and hit it longer. 
Related: How to Increase Swing Speed 
Does TaylorMade make a small driver?
In 2023 TaylorMade released their new Stealth 2 drivers (including the Stealth 2, Plus, and HD models). But unfortunately, none of them are less than 460cc. More advanced players and PGA golfers on the TaylorMade team use the Stealth 2 Plus as it has a neutral flight bias and low spin to offset high swing speeds. 
Should higher handicap golfers use small drivers?
No, driver heads that are smaller than 460cc are made toward more consistent players with faster swings. Higher handicaps need the most size possible with their driver head to help with distance and improve mishits. Check out the best drivers for high handicappers here. 
What is the best mini driver of all time?
The TaylorMade Blackout has the market cornered for "mini drivers." It's unlike anything else out there from Ping, Titleist, Callaway, or other top brands. With its 307cc head, it's more like a powerful 2W than a driver and meant to be hit off the deck as well. But if you're looking for a small driver vs. mini driver, there are tons of great options. 
Wrapping Up
Smaller drivers are a great way to give up some forgiveness and replace it with maximum workability. If you're a consistent golfer who likes to shape shots off the tee, opt for one of the smaller driver heads mentioned above. They'll typically help create lower spin and more consistency off the tee. 
But if you're a mid to high handicap golfer, stick with a larger driver to improve distance and forgiveness. This will make it easier to set yourself for better approach shots and not give up any extra yards. 
Do you prefer to use a smaller driver or full 460cc driver?
Let us know in the comments below.